One topic that is rarely covered in dental school is how to efficiently. Proper dental practice management and ability to train staff is crucial. Many dentists end up spending the majority of their time on everything BUT practicing dentistry. Practice owners routinely find themselves holding the bag when it comes to hiring, firing, training, cleaning, room and tool set-up and sterilization, handling patient issues, billing, taxes, and even ordering supplies. This leaves many dentists feeling overwhelmed and frustrated at the end of the day.
You can do it all in your own dental practice, but what is being sacrificed?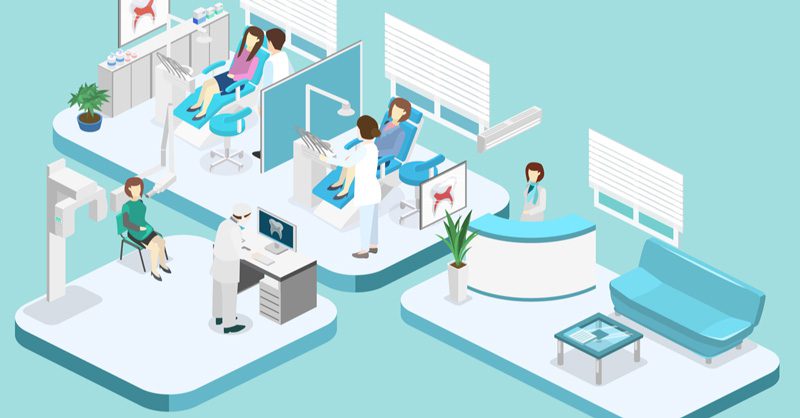 Telephone and Email
Because dentistry is a "hands-on" type of medicine, it often seems counter intuitive that most of the customer service interactions that you have with your patients (and prospective) patients is via the telephone and perhaps email.
In order to build and maintain a clientele for your practice, it's essential that staff who are responsible for interacting with patients via telephone and email are properly trained. This is dental practice management 101.
Elements of excellent customer service include: overcoming objections, patience, a thorough understanding of the dental services offered (and crucially what procedures can be combined for a single appointment) and how your billing and payment systems work. Staff should also understand how and when to book a true emergency versus a "take a look and see what's going on" appointment so that they don't overlap or interfere with scheduled procedures.
Are you looking for ways to properly train your staff, and to run the best practice possible? Let Scheduling Institute help with dental practice management and dental office team building.
Click Here for Practice Management Solutions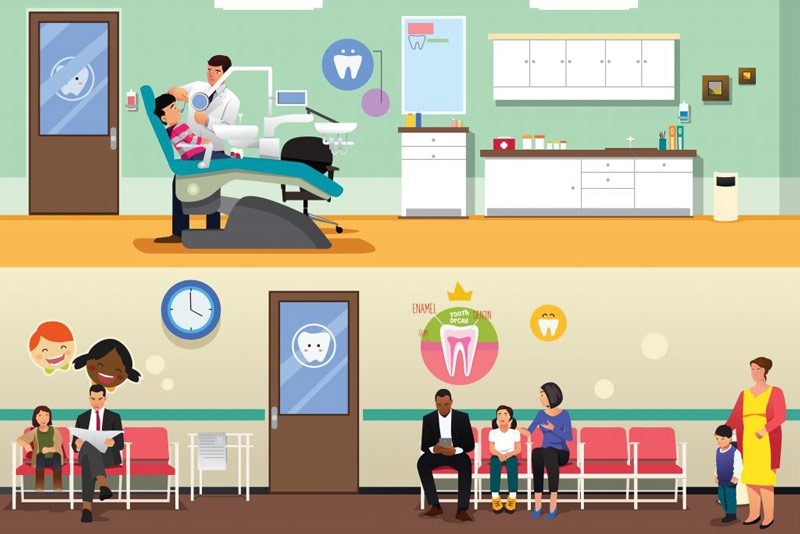 Reduce Time Spent in the Waiting Room
Nothing will sour a patient's opinion of your practice faster than being made to wait for an unreasonable amount of time.
One way to reduce patient wait times is to review and assess how appointments are scheduled. It's essential that you have an accurate idea of knowing how long it takes to perform any procedure. (not just "chair time" but the total time that a patient interacts with a member of your team) so that your staff can accurately schedule patient visits with minimal overlap.
Your staff needs to know how to make the waiting period as comfortable as possible. This starts with giving the patient an estimate of when they will be seen even if that information may be unpleasant to present. If the patient needs to wait 30 minutes or more, perhaps offer to page them via phone call/text message. This way, they may have the opportunity to occupy themselves taking care of an errand, etc. You can also offer to re-book their appointment.
Streamline Your Intake Procedure
In today's business world, no dental practice should still be operating on a clipboard and pen basis. There are plenty of dental practice management software programs available that will help your staff quickly process patients.
Software will also help better protect your patients' privacy. Insurance information, medical history, billing records, credit card information and other records are kept securely on the computer instead of being spread out all over the office.
If you're currently using a mix of paper records and computer software or a variety of different computer programs, consider migrating to a single application that does everything.
Improve Patient Punctuality
Nothing can muck up your schedule like a late patient or a no-show patient. Reduce no-shows and late arrivals by having a consistent plan in place. This is to remind patients about their appointments which gives them an opportunity to reschedule.
Part of your intake procedure should be collecting your patients' contact information and their preferred method of contact. It's a good idea to send reminders both the day before and also the morning of an appointment.
Furthermore, be sure to set up a return appointment before the patient leaves your office. This way your staff does not have to chase them down later to schedule a follow-up.
Conclusion
Regularly assessing your processes and workflow will help you understand which elements are slowing down your efficiency. Whether it's poor scheduling practices, inadequately trained staff or outdated records , it is essential to bring everything up to the highest standards so that you can do what you do best: provide high-quality dental care.
Ready to Take Your Practice to the Next Level? Click Here for Real Life Stories and Reviews From Our Members
Check out another article here on how to survive slow months in dentistry!