SI Teen Event: 5 Things I Wish I Knew as a Teenager
How often do we say or hear, "If I only knew then what I know now," or "I wish I knew this years ago"? After over 30 years of working with tens of thousands of doctors struggling to make their practices successful, Jay Geier (the CEO and founder of Scheduling Institute) has heard it an awful lot! And that sentiment, wishing you learned something in your younger days, was part of the inspiration for an event we held last week that's become a tradition for us at Scheduling Institute (SI) – our Teen event.
As a father of three, Jay personally knows the struggles teenagers face with social media, academic success, and the pressures of fitting in and being accepted. He created SI's Teen event to provide young people with tools to make better decisions that would lead to greater success as adults.
As we prepared for the SI teen event this year, we recognized that the advice he was putting together for these young adults was equally applicable to independent practice owners and we wanted to share some of it with you. After all, you may wish you had heard this years ago … but it's never too late to learn something new!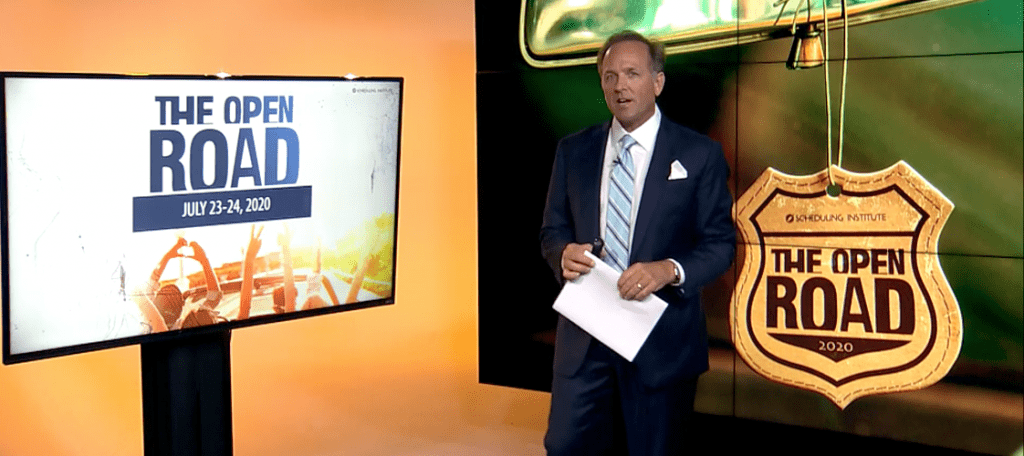 Here are 5 of the Lessons Jay Shared That Helped Him Become Successful:
Being Abnormal is Part of Being Successful
Jay challenged the young people to realize being "abnormal" ends up being exceptional and being "normal" ends up being below average. Not wanting to be abnormal is actually just the fear of judgment. One of the hardest skills to learn is to become impervious to judgment. But if you look at really successful people you will notice they are usually what you would call abnormal in some way. Even though they might not see it now, what they will find out later is that being abnormal is actually what he teaches their parents. The doctors in our coaching program most become their towns. Jay often tells doctors, "Look at what all the other doctors are doing in your town … and then do the exact opposite!" That's how they start to become successful because they stand out from all the other practices in town.
Self-Destruction is Your Only Real Enemy
Kids today have higher anxiety rates, higher depression rates, and sadly higher suicide rates than ever before. It is because they are losing control of their thoughts. Research shows that kids today are building the pressures of the world up inside their own head. In the process, they are magnifying it and letting it control how they think. Yes, social media plays a huge part in helping them believe the inaccuracies. It's always there, 24/7, but Jay told them the truth. No matter how much pressure they feel, know "You have only one enemy … and it is YOU. It's the way you think. It's the way you process things. Realize that you ARE in control of your thoughts. You're actually self-sabotaging yourself when you don't limit negative influences that cause you to lose perspective – become much better off."
This is true for adults just as much as young people! With all the terrible news in the world – learn to stay in your bubble of positivity and control, then shut out all self-sabotaging thoughts. You are the only one who can limit your potential – so don't do it!
Learn to Love Accountability
This is a tough one! Jay admitted that he struggled with this as a young person. He only truly learned to embrace it after he left school … but it is one of the best ways to succeed in life. The highest level of this is self-accountability, where you actually hold yourself to a certain standard. However, most of us are not there yet and still need another person to help hold us accountable. We often misguided anger or dislike for those just trying to teach us to do something the correct way, or keep us from harm. It's actually a form of avoiding accountability. The best athletes and performers in the world invest in coaches for all aspects of their life. Why do they do that? So they can hold themselves to the highest standard in the world and beat their competition, that's why! Jay told the teens that learning to love accountability is tough, but it is the smartest way to ensure you get results.
This lesson is just as important for doctors. When you are technically "the boss" it becomes essential that you know how to be self-accountable. No one is there to tell you what you do! It is equally important to learn how to become a leader who can hold your team accountable. Accountability, (in all forms) are cornerstones of our famous doctor coaching programs. Click here to learn more about how you can learn to not only use accountability to your advantage, but to love it too.
Goals Are King
Thoughts are not goals. Goals are developed and written down every single year. Jay reminded the young people that just because the coronavirus is here does not mean we stop setting goals. We do goals all the time. There are two types of people in the world: people who have written goals, and those who never write them down. The place you end up in life will be dramatically affected by the goals you set. You need to be the person with the written goals. Learn the process and have fun with it. Save your goals from year to year to see how many you've accomplished and what you've learned.
The same is true for you! Your 2020 goals may have taken a beating the last few months – but now it's time to stop worrying about "what could have been." Start doing something to change it. And it begins with writing down your new goals!
The Formula To Get Rich
Jay shared with the teens that the formula for getting rich is pretty simple. In every situation you give people more than they expect. If you get paid $10 for a job, do $20 worth of effort. Prove that you are willing to do that little bit more than others and you will see that it comes back to you. For instance in school, you may be offered the opportunity to earn "extra credit." You do a little extra work for a better grade. The same opportunity is there in life. Think of earning "extra credit" from your boss or your parents. You'll find yourself receiving a better job, more money, or maybe just more grace when you mess something up!
The same applies to doctors. When you deliver greater value to your patients than they pay in money, they are willing to pay more for your services. They will be more willing to comply with a treatment plan if they know they are regularly getting more than their money's worth. They'll also be sure to tell others and send more referrals your way!
Taking the First Step
One of the biggest overall take-aways for everyone at the SI Teen event was to simply get out there and do something! So many of them were waiting to be given permission to try something or summon the courage to get started. They discussed that the hardest first step is just that – taking the first step.
Does that sound familiar? If your practice is not where you want it to be, and you know you need to make some changes … take the first step. Our most successful clients all started by taking the same first step towards increasing their collections. Now, they're growing their new patients by 10-30% without any additional marketing. Take the 5 Star Challenge to determine if your front desk team is positioned to help get more new patients, increase collections and maximize growth. If your new patient intake process needs an overhaul for the long-term success of your practice,  Click here to speak with one of our Practice Growth Advocates!