5 Smart Investments for Doctors in 2021~
Most likely you started off this year with plans to invest in great goals for 2021 and were determined to follow through with new ideas, innovations, and technology. The problem is most people make it halfway through the year and then realize that those goals were short-lived and forgotten about.
That's why we have compiled 5 smart investments for doctors that will grow your business, increase production and collections in your practice, build a more engaged and productive team, and ultimately help YOU reach your goals. In other words, we are confident that these investments will help almost any goal you've created become a reality!
#1 – Invest In New Talent
Constantly look around you for NEW TALENT.
Talk to people who impress you, no matter where you meet them. Identify talented people, create great opportunities for them, then INVEST in them! A lot of people have entered the "new opportunity" market this past year because practices or businesses folded – snatch these people up!
However, do it wisely so you get maximum return. We highly recommend our Ultimate Hiring Guide, which includes our 12-step process that can cut the time it takes to hire in half. Check it out here.
Equally important to hiring the right talent for the right job, is creating the right incentive. With new hires, we suggest you pay a smaller base salary and build in incentives based on performance. That virtually guarantees profitability from your investment.
As distasteful as it may seem, you also have to identify and "displace" the UN-talented people on your current staff. Continuously invest in NEW TALENT, and your business will be a LOT healthier… and your staff a lot happier!
#2 — Invest In Reduced Debt
Accelerating the pay-down of debt is a guaranteed investment.
It feels good, and it's good business.
Use the same strategy for increasing your savings — do it every morning and do it automatically so you don't even have to think about it.
For example:
Make more than minimum payments.
Convert a 30-year home mortgage to a shorter term.
Pay extra on an office building mortgage whenever you can. You'll not only eliminate lots of interest but position yourself to generate rental income from the building once you own it.
As with increasing savings, START YESTERDAY so you significantly reduce or eliminate debt at a reasonable age.
#3 – Invest In Signage
As Jay Geier (founder of Scheduling Institute) says, "Buy the biggest, largest, most obnoxious sign you can possibly get!" Just as you cease to "see" how your facilities look through the eyes of others, potential customers stop "seeing" a small sign, or one that hasn't changed in years. We can't tell you how many doctors report after investing in better signage new patients say things like, "I've lived across the street for ten years and didn't even know you were here." (Ouch! Don't let this happen to your practice.)
The cost of signage varies greatly, but you must consider the return on your signage investment. Don't go wimpy on your sign. It's one of those rare investment strategies that work with absolutely no effort on your part, so invest the maximum you can.
If you're fortunate enough to be in a location with the capacity or ability to add or change the signage, do it ASAP and reap the dividends for years to come.
#4— Invest In Family
Your family is — or should be — your most important set of relationships.
Investing in these relationships will translate to business success because a happy, stable home base supports a more stable, more profitable base at work.
Plan regular quality time and activities with your spouse, your kids, your whole family. Whatever those things are for you, get them on your calendar. Never take your family for granted, or consider them "separate" from your business success. You must invest in your family relationships, just as you do your business relationships.
#5 — Invest In Self-Development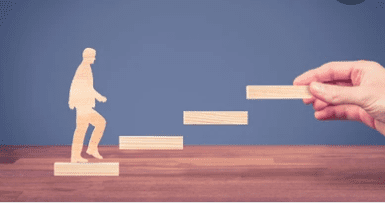 "Spend money to make money" is also true when it comes to self-development.
Choose carefully how you invest your time, effort, and money, though, so you're developing in ways that will make you more profitable. Peter Drucker would tell you to develop your marketing skills, and your ability to innovate. Paul Zane Pilzer would tell you to maximize what you're already doing before jumping into something new or switching to a different path.
The most successful people invest in coaches to guide their self-development. Successful CEOs, athletes, and entertainers all have coaches. Our coaching program for doctors has been recognized 11 years in a row by Dentaltown as the best. Find out for yourself here. You simply must do something in the name of self-development. Invest your time in reading, invest your money in seminars and training, invest in whatever energizes you…and then maximize your return by doing it to the fullest extent.
Bottom line – Don't Be Afraid to Invest
Don't be afraid to invest in your future – start with the investments listed here.

Let us help you grow by receiving our free information package that has helped over +10,000 practice owners see gains of 20%! Get your free package today!