Have You Heard Of Yelp?
If you're a typical American consumer, then you probably think of Yelp as a place to go to for honest reviews about restaurants and other businesses. However, thousands of Yelp complaints tell a different story. Yelp was a "start-up" before the term gained widespread recognition. It currently dominates the online review space in most major American cities. Yet, what does the average consumer really know about Yelp business practices? Here we are going to talk about what business owners should know when it comes to Yelp.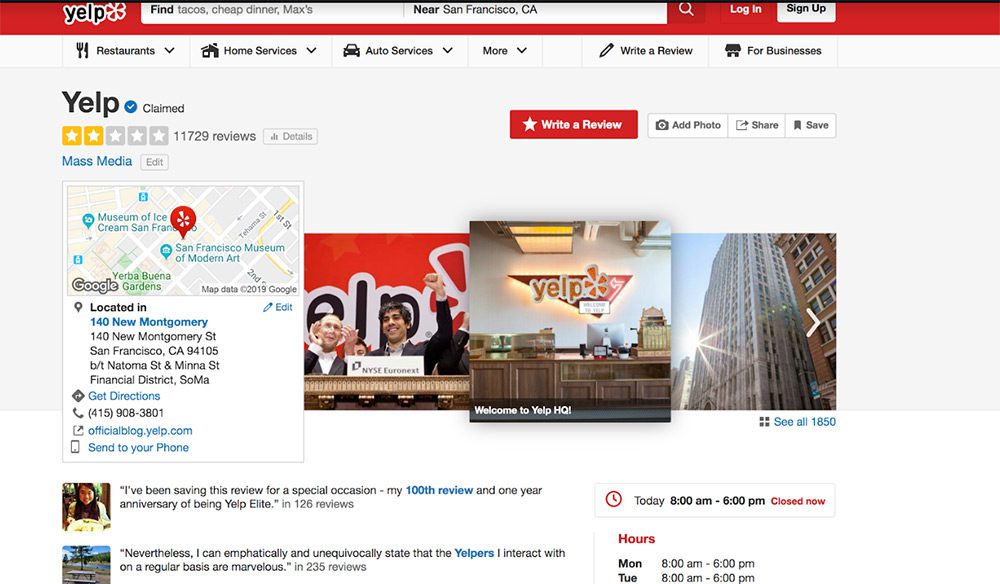 Who Is Yelp?
According to their website, Yelp's millions of reviews are written by ordinary consumers about genuine experiences that they've had at local businesses.
But according to thousands of local business owners describe that Yelp acts more like a digital gangster versus a non-biased review platform. Yelp extorts businesses for "protection money" in the form of overpriced advertising fees in exchange for "help" with improving rankings and hiding negative customer reviews. There is literally no shortage of yelp business owner complaints in regards to their shady and unethical business practices.
As a publicly-traded company, Yelp generates the bulk of its revenues from self-hosted advertising, including being featured on the main page and being listed on a competitor's Yelp business page. According to Yelp, 74% of customers in the United States visit Yelp while searching for a local business, making it critical for most brick-and-mortar businesses to maintain a good rating on this review platform.
How Does Yelp Operate?
Yelp's directory lists every local business that it can find, even ones not set up by the business owner. Yelp lets business owners "claim" a business page, but business owners can't delete their listing or request that their business page be taken down. Due to Yelp's dominance in the online review space, this means that many local businesses need to learn to skillfully manage their Yelp page whether they want to or not.
If a local business already has a good rating on Yelp thanks to customers genuinely satisfied with the service and/or products provided by that business, there seems to be little incentive to pay Yelp for any additional promotion on their website. Yet these are the very businesses that Yelp's sales team believe are their best prospects for closing a sale.
Yelp Business Practices or Scare Tactics?
Yelp's sales team is renowned for their dogged persistence. They often make repeated phone calls over a period of weeks or even months to a business in an attempt to close an advertising deal. However, some business owners claim that if they don't buy advertising with Yelp, their formerly positive rating will suddenly plummet. Many positive reviews will be hidden and a slew of negative reviews taking their place.
But, according to Yelp, the authenticity of customer reviews is determined by a sophisticated computer algorithm. The company strongly denies any involvement in changing a business's rating, even if that business is not one of their advertising customers.
Without being privy to Yelp's inner workings, it's impossible to verify whether or not Yelp has ever manipulated comments or ratings on a business's Yelp page. But it's not hard to find angry business owners who claim that Yelp discriminates against businesses that either do not need or do not want to buy advertising on Yelp's website.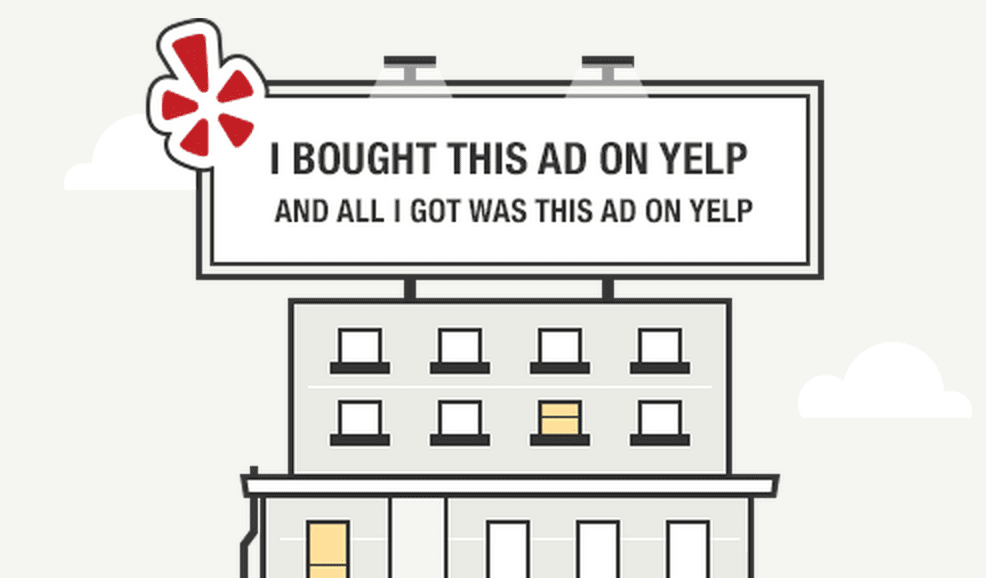 Has Your Business Ever Been Unfairly Yelped?
The bulk of Yelp complaints are related to the company's firm commitment to never removing a negative review from their site, even if it was allegedly posted from a fake account, a disgruntled former employee, or even an individual from a competing businesses. Unlike Google, a rival of Yelp's in the online review space, Yelp has no formal process to remove allegedly fraudulent or inauthentic reviews, and Yelp's company policy is to enforce strict neutrality at all times.
According to Yelp's own FAQ, a business owner's only recourse to a negative review is to take a minute to calmly respond, but not to "wait too long, though." Yelp rarely deletes allegedly fraudulent content as it doesn't typically "take sides." And Yelp definitely doesn't recommend hiring a lawyer to sue them over an unfavorable review as "lawsuits are extraordinarily expensive" warning that "you'll have to pay Yelp's legal bills" if you lose the case. These are standard Yelp business practices that have local business owners up against a wall.
What's a "Professional Yelper?"
Business owners need to be mindful of more than just negative reviews from their customers. As parodied in the season 19 episode of South Park entitled "You're Not Yelping," not all customer reviews on Yelp are given the same weight. Some of Yelp's reviewers are designated the "Elite Squad." According to Yelp's website, the Elite Squad are not Yelp employees, just trusted "civilian" reviewers who get special badges on their accounts and access to exclusive events such as "cocktails on boats" (an actual quote from Yelp's website) paid for by local businesses wishing to encourage positive reviews from the most influential commenters on Yelp's website.
Buy Fake Yelp Reviews?
Can a person or business actually buy fake Yelp reviews? As unethical as it may seem, there is demand for that and one can easily find people to leave fake Yelp reviews for their own business or for a competitor. How is any business supposed to get a fair shake with their listing on Yelp when this type of "service" exists for online review platforms?
Consider Your Source
Because of Yelp's business practice "hands off" policy when it comes to authenticating customer reviews, business owners using Yelp to research competitors or potential partners need to evaluate every Yelp business page with a critical eye. An overly positive rating might be the result of wooing a member of the Elite Squad or from buying some advertising on Yelp. Likewise, a negative review or ranking might have come from a disgruntled former employee or someone else who has an ax to grind. This is obviously very frustrating for business owners and the main reason for Yelp complaints that are circling the internet.
The best course of action is to take Yelp's rankings and reviews with a large grain of salt. Additionally, it's important to take into account rankings and feedback from other review sites, such as Google.
Although numerous business owners have filed complaints against Yelp with state Better Business Bureaus as well as the Federal Trade Commission, Yelp has stood firm behind their policy of non-involvement when it comes to removing negative reviews. And, due to the California Supreme Court's 2018 ruling of Hassel v. Bird that states businesses cannot force Yelp to remove even defamatory reviews, it's unlikely that Yelp is going to change its policies anytime soon. Therefore, business owners are forced to try and figure out how to manage their ranking on Yelp and consumers need to always consider their source when using it.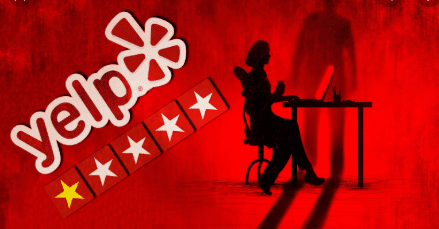 Want more smart dental marketing strategies tips and tricks? BOOK A CONSULT NOW to see how Scheduling Institute can take your practice to the next level.