Discover Dentistry's
"DIRTY LITTLE SECRET"
THIS CD HAS CHANGED THE LIVES OF OVER 10,000 DENTISTS
LEarn the secret
GUARANTEED GROWTH FOR YOUR PRACTICE
This secret information will enable you to grow your practice with little effort on your part! 
You will receive:
A Blind Spot Analysis including a written and audio report - includes REAL DATA from your practice.
Welcome Series with my FREE White Paper on Blind Spot
Exclusive deals on new products, live events, and training opportunities.
Updates on new content, podcasts, videos, and virtual sessions.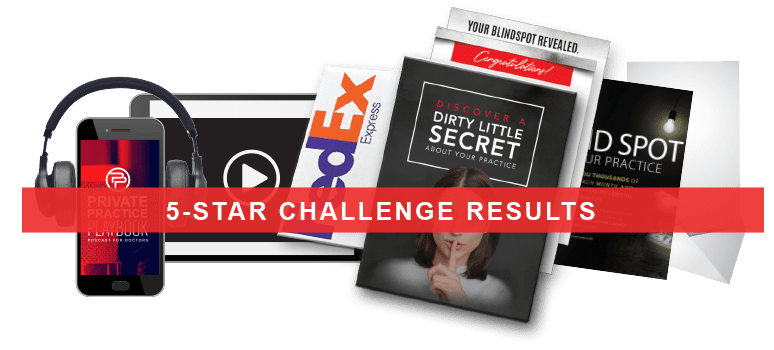 By submitting the form on this page, you agree to our Privacy Statement and agree to receive commercial communications from us via facsimile, email, regular mail, or other electronic means, including an automatic telephone dialing system or an artificial prerecorded voice, unless you submit an electronic or other written request to opt-out of receiving them. Additionally, you agree to have the Scheduling Institute perform a free Mystery Call to your office to be recorded and evaluated using its 5-Star rating scale, and you represent that you have obtained permission to record the Mystery Call from all of your employees who might answer the call. Results will be sent to you confidentially.
IT'S TIME TO GET REAL GROWTH IN YOUR PRACTICE
This analysis is something you do not want to miss! With this secret information, you will be on your way to set up your practice for long-lasting success. We have already helped over 9,600 doctors achieve 10-30% growth in their first 30 days of getting this information. If you wish to see if your practice qualifies, please fill out the form and we will send you a FREE Fedex Shipment with all the details you need.
REAL

CLIENT STORIES /

REAL

SUCCESS
NAME: Dr Lance Panarello
LOCATION: Harrisburg, VA
NAME: Aaron Strickland
LOCATION: Columbus, IN
NAME: Dr Chad Rinehart
LOCATION: Ashville, NC
NAME: Dr Kristen Ritzau
LOCATION: San Clemente, CA
NAME: Dr. Jason Gladwell
LOCATION: Wake Forest, NC
NAME: Dr. Dayn Boitet
LOCATION: Fleming Island, Florida
Discover Your Blind Spot
Discover the area of your practice that
you cant afford to continue neglecting

that could be costing you thousands of dollars/day. You can generate a 30% increase in your practice in less than 30 days!
Get More Patients
Add 3-10 extra new patients per month with no additional marketing or advertising expense and very little effort on your part! It's almost like finding money that's been hiding in your pocket!