Empower Your Practice with Expert Knowledge and Growth Strategies.
Gain access to exclusive content specifically curated for private practice owners by subscribing to our Ongoing Positive Mental Nutrition program. Elevate your practice to new heights with invaluable insights and strategies tailored to fuel its growth.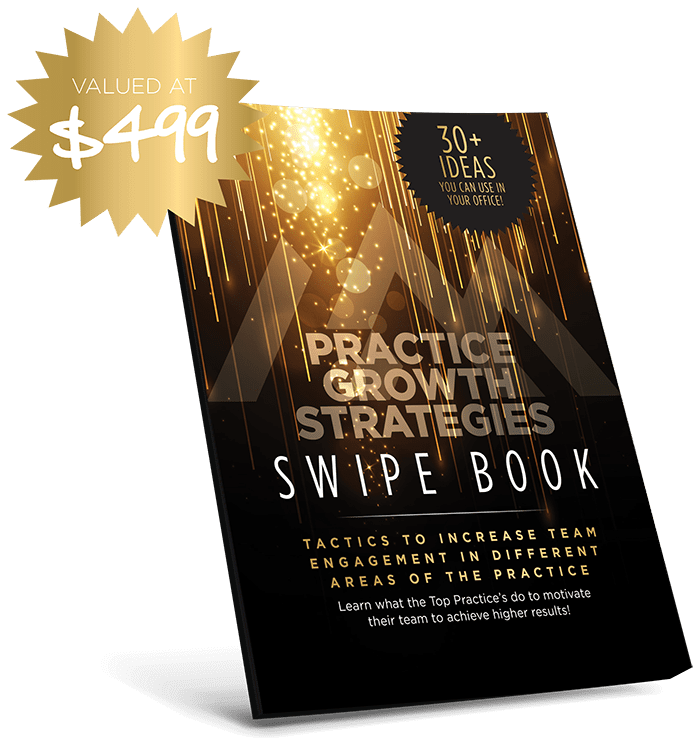 Take the next step towards success!
Stay connected with us and receive a steady stream of valuable content designed to help your practice flourish. Simply fill out the form below to claim your free copy of the Practice Growth Strategies Swipe Book, and gain ongoing access to transformative knowledge.
Bonus Offer!
By subscribing to our content, you will receive a complimentary copy of our highly sought-after Practice Growth Swipe Book. This comprehensive resource is filled with proven strategies and tactics utilized by successful practices to enhance team engagement and maximize results across all aspects of your practice. These actionable tactics can be implemented immediately, delivering tangible results.
Valued at $499, it's our gift to you as a subscriber!