CAREERS
Reach Beyond Your Potential
Become Part of a Successful Company with an Extraordinary Culture
Positive. Results-Oriented. Ethical. Fun! These are just a few words that describe our team and culture at Scheduling Institute. If you are interested in working for a great company and having a rewarding work experience, you've come to the right place.
Scheduling Institute offers competitive pay and great career opportunities for motivated people looking to grow at one of Atlanta's fastest growing companies and top places to work.
EXPLORE OUR CURRENT OPENINGS
Opportunities are constantly evolving. Check out what we're recruiting for today:
CERTIFIED TRAINING CONSULTANT
CLINICAL CERTIFIED TRAINING SPECIALIST
NEW BUSINESS SALES REPRESENTATIVE
When you add yourself to our talent network, you will be the first to know about new career opportunities.
Interested, but don't see a role that fits you?
CULTURE
Build a Culture Everyone Wants to be Part Of
TEACHING BY EXAMPLE: "THE SI WAY"
At Scheduling Institute, we believe one of the most critical ingredients in a successful business is an outstanding culture. We train doctors and teams to create motivated, collaborative, supportive, and enjoyable work environments.
Because culture is so important to our clients' success, we strive to lead by example. We love and value our employees and want them to thrive personally as well as professionally. We work hard, and together we play hard. Supporting one another's success is in our DNA. We want our team members to excel in the workplace, but we also want them to be healthy husbands, wives, brothers, sisters, moms, dads, and friends. Throughout the year, we offer programs that bring our teams together—for education, community giving, or just plain fun.
We want to create an environment where people can use all their God-given talents, gifts, and abilities to their fullest.
Story From a Scheduling Institute Team Member
"I've personally seen the spirit of giving through Scheduling Institute. It helped me and my family in a time of real need."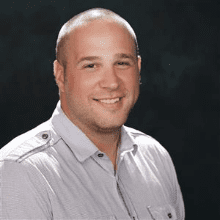 OUR CORE VALUES – THE BACKBONE OF A GREAT CULTURE
Our core values are beliefs that guide our actions, unite our team members, and guide our choices and decision-making. They remind us of what is right and what is important. Our core values help us hire the right people, coach people the right way, navigate through challenges, remain accountable to commitments, and serve our clients and team better. Check out our core values: