PREFERRED PARTNERS
TRUSTED BUSINESSES SELECTED TO HELP CLIENTS ACHIEVE THEIR GOALS
The Scheduling Institute strives to partner with providers that offer the best products, services, resources and industry expertise to our clients. Through our partnership program, we collaborate with esteemed groups that can directly support the growth and profitability of independent private practices.

1st BUSINESS CAPITAL partners with forward thinking entrepreneurs who need an additional source of working capital to give their business the extra boost required for specific programs and events, without using up existing sources of capital. 1st Business Capital's terms are competitive, their process easy, and turnaround is very quick. 855-582-3652

WORLD MISSION PARTNERS facilitates and mobilizes teams of dentists, doctors and their families to provide free dental and medical services in poor communities in Costa Rica and Dominican Republic. Join us in changing lives. worldmissionpartners.org
BUILDING & CONSTRUCTION RESOURCES:

DESIGN ERGONOMICS was founded by practicing dentist Dr. David Ahearn. Over 20 years, the company has developed design principles based on exhaustive research into diverse manufacturing and production industries as well as dental specific ergonomic motion studies. The result is a design philosophy that has created a portfolio of practices that lead the nation in productivity, efficiency and comfort. 800-275-2547

STONEYBROOK PUBLISHING's highly personalized Direct Marketing products, proven techniques and exceptional customer service have been helping clients with increasing new patients, patient retention and referrals for over 29 years. Stoneybrook does all the work for you, including Layout/Design, Database Maintenance, List Purchase, Printing, Personalization, Postage, Mailing, etc. 800-736-3632

KLEAR IMPAKT offers a simple solution of leveraging the buying power of independently-owned dental practices with today's elite suppliers.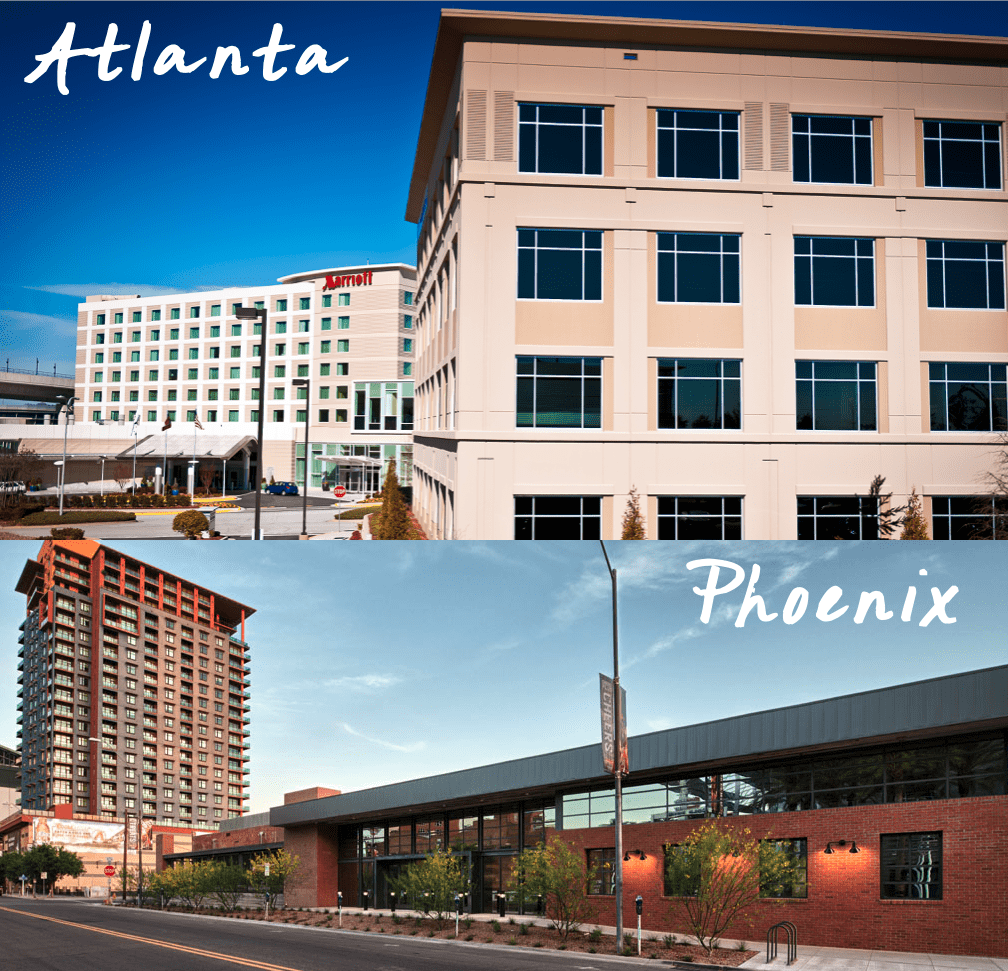 We partner with several hotels convenient to each of our Leadership Centers.

ATLANTA LEADERSHIP CENTER:
PHOENIX LEADERSHIP CENTER:
Residence Inn/Courtyard by Marriott Downtown Phoenix Phoenix, AZ 85004 | 

602-603-2000

Kimpton Hotel Palomar Phoenix, AZ 85004 | 602-253-6633